Salaries in arena leagues can vary from as little as $700 per game to more than $100,000 per year. This difference can be attributed to many arena leagues' financial positions which are rarely lucrative and aren't able to pay their players very well in many cases. This means many arena players must find second jobs to support themselves and their families.
I was never a good enough player to even consider playing arena league football. But I remember one arena franchise that tried to gain a foothold in my hometown of Anchorage, Alaska. Like many arena leagues, it wasn't profitable enough to last more than a season, but for a handful of local athletes, it gave them one more chance to compete and dream of working their way one step closer to the NFL.
In this article, I'll be looking at what an arena league player can make it and how it compares to other football leagues in North America.
Key Takeaways
A player's actual salary in an arena league varies based on the league's prestige and financial position.
Salaries can be as low as $700 per game and eclipse $100,000 in some unique cases.
Arena League players make considerably less than other professional football leagues including the Canadian Football League
Salary Based on Position and Experience
Like the NFL, an arena football player's salary is based on their experience and importance to the team. The exact number can also vary based on the league the team is in and how financially stable it is. Some leagues fluctuate a great deal due to volatility and a player's salary can be reduced because of it.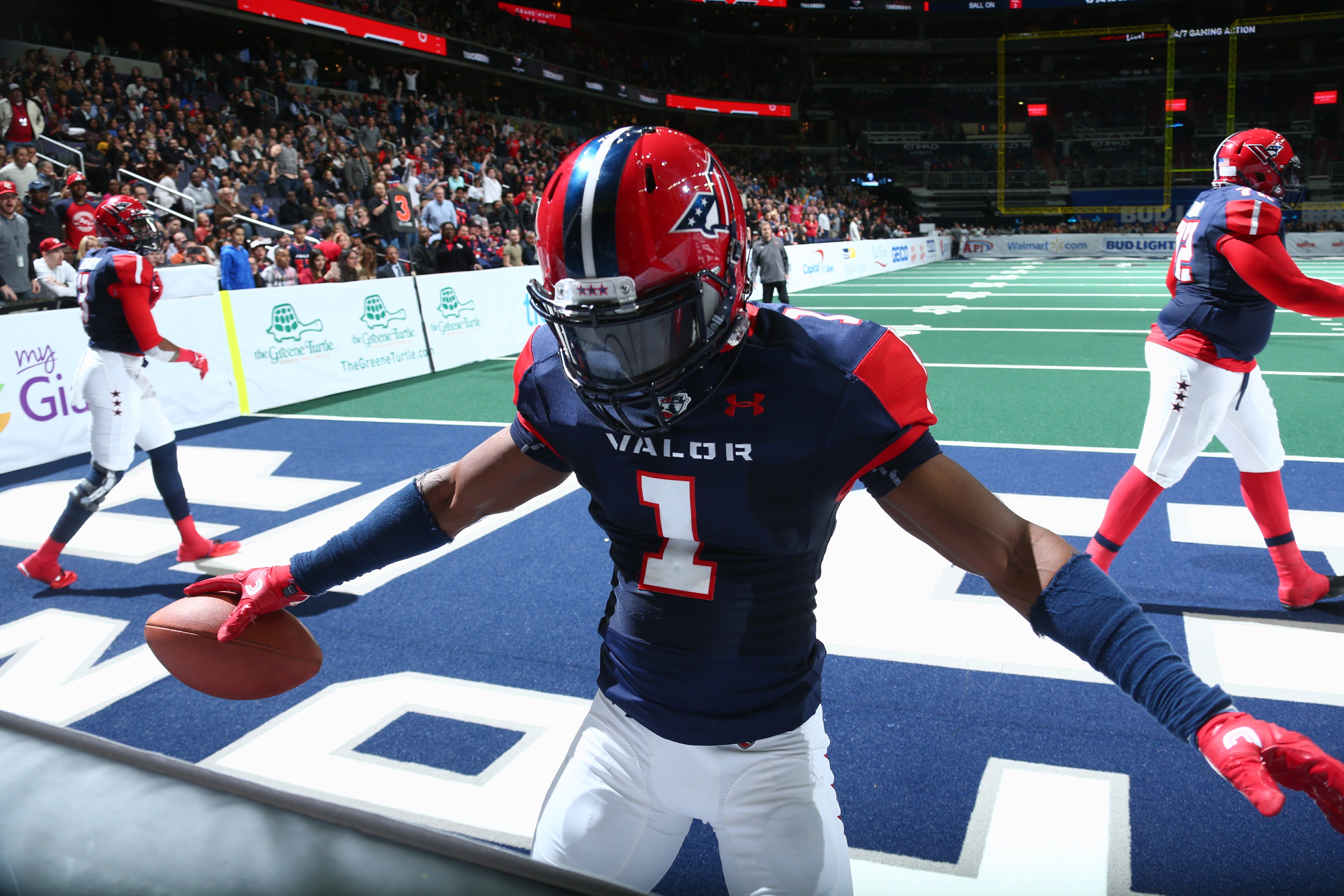 In general, an arena league player with little or no experience can expect to make about $775 per game. This may seem like a decent amount of money for a few hours of work, but remember that this doesn't include practice time, travel, and any additional personal training a player needs to keep their bodies in peak physical condition.
Quarterbacks could make additional bonuses in some cases of up to $250 per game depending on the team, league, and performance. [1]
But on the whole arena football players don't make enough for football to be their only source of income.
Indoor Football League
The Indoor Football League (IFL) started in 2009 and is still active. With 14 teams and a more robust financial system, this is the one league where arena football players can earn close to a decent living. [2]
Salaries at this level range from $10,500 up to over $200,000 and the average comes in at around $37,000. [3]
That may be enough to support a single athlete for the year, but as housing prices rise, even those in the IFL will likely need a second job, especially if they have a family to support too.
Salary Compared to Other Leagues
While fairly lucrative, IFL player salaries are minuscule compared to almost any NFL contract. The next closest comparable league is probably the Canadian Football League which also has a stable financial model and has sustained success for an extended period. [4]
CFL players make between $60,000 and $100,000 per year, which would be on the high end for many IFL players. This doesn't include bonuses in a player's contract and many CFL players have incentives for performance or even just for suiting up and taking the field. Quarterback Zach Collaros of the Winnipeg Blue Bombers was the highest-paid player in the CFL in 2023, bringing home $550,000. [5]
Conclusion
For playing the sport you love, making $30,000 a year or even just $775 per game sounds like a great deal. But when you incorporate the league's potential financial future and how much additional time a player must commit to football, many of these leagues are not lucrative enough to be more than a part-time job. A handful of players have managed to leverage their arena football performance into NFL jobs, most notably quarterback Kurt Warner. [6]
But he's certainly the exception to the rule.
How much would you have to be paid to drop anything and join an arena league team? Let us know in the comments below.
Read more:
References
https://www.rookieroad.com/arena-football/how-much-arena-football-player-make/
https://goifl.com/standings.aspx?path=football
https://www.comparably.com/salaries/salaries-for-arena-football-players
https://www.britannica.com/topic/Canadian-Football-League
https://gazettereview.com/average-cfl-player-salary-how-much-do-cfl-players-make/#:~:text=Average%20Salary%20for%20Canadian%20Football%20League%20Players%20in,that%20said%2C%20the%20salary%20cap%20is%20available%20online.
https://www.britannica.com/biography/Kurt-Warner